Let's See How Our Happy Customers Successfully Relax Tension From Fatigue!
"I have edema. I went to doctors, had injections and everything you can think of other then surgery. I tried a few "foot massager" products trying to find one that worked best for me. EMS Foot Bioelectric Massager Pad met all of my needs as far as level of pressure at the bottom of my feet and it allowed me to move my foot around to get to the areas that needed to be massaged. I am very pleased with this product to use in conjunction with my normal stretches before workout and a good shoe or orthodox arch support placed in the shoe. I do recommend this product to give you foot relief that comes from massage and increased blood circulation." - Martha Perkerson
"Yesterday morning my feet got sprain and it swollen so bad. Gladly my husband bought this for me as a birthday gift last month. I tried it immediately to lessen the pain. Good massage for soles of feet. Increases blood flow, delivering more oxygen to damaged nerves. The next morning my feet is back to normal, no more swelling but there's still slightly pain. This massager helps a lot to relaxes the sprain nerves." - Karl Payne 
What is 
EMS 

Bioelectric Acupoint Technology?

Electrical Muscle Stimulation (EMS), also known as neuromuscular electrical stimulation. This help increase muscle strength, to decrease body weight and body fat, and to improve muscle firmness and tone in healthy individuals.

Bioelectric Acupressure Technology uses a low level current which mimics the body's natural current and provides both instant and cumulative results. 
EMS 

Bioelectric Acupoint Treatment

This bioelectric foot massager sends signals through electrical muscle stimulation directly to the leg muscles to relieve foot fatigue. Both feet, which only take up 2% of the body but support the entire body, are called walking power. The E-M-S training device stimulates circulation and effectively trains the muscles of the main part.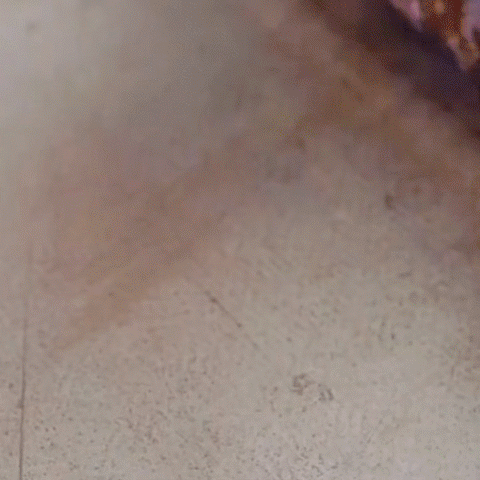 What makes EMS Foot Bioelectric Massager Pad special:
Reduces Muscle Tension and Strain
Improve Blood Circulation
Promote Fat Burning
Lessen cellulite
Tone and firm loose fat
Extra Comfortability
Simply set up the machine in a cosy spot, activate to get a complete at-home spa foot massage experience with different frequency mode you want to use to rejuvenates your sore muscles from all the stress and aches.
Strengthened Muscle & Tightened the Skin
Refreshes your feet muscles through EMS microcurrent. Foot massager sends signals through electrical muscle stimulation directly to the leg muscles massage your feet, relaxing tense muscles to relieve discomfort, relieve tired feet and calf muscles and is suitable for all skin types.
Promotes Blood Circulation
It increases the blood flow rate by improving peripheral blood circulation. The high rate of oscillation increases blood flow and circulation to the area, renewing the skin cells and nourishing the surface. High frequency increases oxygen to the skin, improving the overall texture, tone, and glow.
How Acupressure Technology works?
Warms up your feet to alleviate the stress and provides soothing spa-like treatment with its in-built infrared heat function. Under soft mesh to help stimulate blood flow, relieve stress, reduce the effects of edema and alleviate symptoms of foot fatigue.
Here are some of the compliments from our customers!
"Look how dark my cellulites looks like before I tried this massager pad. This is really my number 1 insecurities coz i can't wear bikini. I found this massager pad online and I was surprise how this works on fats and cellulites. After several use in a month there's a big difference now. It does lessen thos cellulites and makes my legs toned and firmed! - Isobel Lincoln
"After being on my feet all day at work my feet are now swollen due to fatigue. This machine massages my feet really well! I have poor blood circulation in my legs... and the EMS Foot Bioelectric Massager Pad is great! Feels wonderful to start the blood flowing again. I only need to use about 5 minutes at a time several times per day!" - Michaele Lenz
How to use
1. Install the device on the foot pad.
2. Place both feet on the foot pad or any parts of the body you want
3. Setup massage modes and intensity.
Specifications
Battery capacity: 80mAh
Charging time: 2 hours
Weight: 168g
Package Includes:
1 x EMS Foot Bioelectric Massager Pad
At wheelsmagic we strive to make our customers 100% satisfied with the product they've purchased from us. If you are experiencing any shipping or product issues, and you're feeling frustrated, then please send us an email and our team will assist you right away.
Please fill in your address in all details, otherwise, the package we mail to you will be returned to us.
====================>> RETURN POLICY <<====================
1.Not Happy with Your Order
If you are not happy about your purchase, 7 days from the date of that you received the product in like-new condition with no visible wear and tear, you (buyer) will be the one who is responsible for paying for the shipping costs for returning an item if not covered by our warranty against manufacturer defects and exchange is not due to our error.
Please note: Customers will only be charged once at most for shipping costs (this includes returns); No-restocking to be charged to the consumers for the return of the product. Shipping costs are non-refundable.
Damaged Items or Low Quality
If the product is defective or does not work properly, please kindly let us know. For the fastest resolution, please contact us via support@wheelsmagic.com including a photograph demonstrating the poor quality or the damaged area of the item. The most optimal pictures are on a flat surface, with the tag and error clearly displayed. We'll send you replacements as soon as we confirmed the situation, no need to return the defective ones. We will use this information to help you with your order, and eliminate errors in the future.
====================>> CANCELLATION <<=====================
Cancelling Unshipped-out Orders
If you are canceling your order which has not yet to be shipped out, please kindly contact us via support@wheelsmagic.com. For the fastest resolution, please include your order number. Thanks!
Cancelling Shipped-out Order
If you are canceling orders when your parcel has already been shipped out or on its way to a destination, please contact us and then kindly refuse to accept the parcel since we are not able to call it back at that time. we will refund your payment after deducting shipping costs. A refund will be issued as soon as the parcel begins to return.
====================>> Warranty <<========================
This warranty only covers manufacturing defects and does not cover:
Damage caused by accident
Improper care
Normal wear and tear
Break down of colors and materials due to sun exposure
After-market modifications
No returns/exchanges for products with water exposure will be accepted.
====================>> REFUND POLICY <<====================
If you feel the product that you've purchased does not show the requirements that you initially had in mind, then you do have the option to request a refund.
Here are the circumstances in which refunds will be granted:
You Can Get A Full Refund
If the product you've purchased is completely non-functional.
If you did not receive your product within 90 business days after the date that your order has been placed.
Please Note: Refund will go back to your account in 3-5 business days.
SHIPPING COSTS
You will be responsible for paying for your own shipping costs for returning the item. Shipping costs are non-refundable. If you receive a refund, the cost of return shipping will be deducted from your refund.
If you are shipping an item over $100, you should consider using a trackable shipping service or purchasing shipping insurance. Thank you!

DAMAGED ITEM / LOW QUALITY
For the fastest resolution, please include a photograph demonstrating the poor quality or the damaged area of the item. The most optimal pictures are on a flat surface, with the tag and error clearly displayed.


✈️✈️FREE SHIPPING on orders over $69

The product you purchased will be shipped out in 48~72 hours by Air Parcel Register Shipping Service.
Air Parcel Register Shipping Service: It usually take about 7-12 business days to arrive. We will send the tracking number to you after the order was shipped out.
(Business days are Monday-Friday. Holidays, Saturday and Sunday are not included in shipping days).