Have you ever had one of those days where you are just "feeling off " and one bad thing keeps happening after another? That might be because your Chakra is off balance.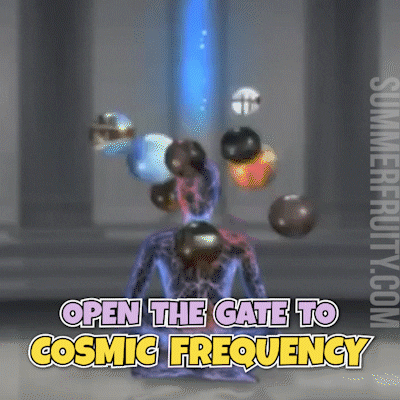 This bracelet is made of 7 healing crystals and lava stones that align with your entire body to add and balance your flow of positive energy.
Healing Properties
1 Red Agate (Root Chakra) - Agate enhances mental function, improves concentration, enhances perception and analytical abilities. 
2 Amber (Sacral Chakra) - a purifier of the emotional, physical, and spiritual planes, making it incredibly healing to the body and helping transmute any negativity into positive energy.
3 Tigers Eye ( Solar Plexus Chakra) - A powerful stone that aids harmony and balance, and helps you to release fear and anxiety.
4  Green Turquoise ( Heart Chakra) - Promotes self-realisation and assists creative problem solving. Also aids in the absorption of nutrients, enhances the immune system.
5 Blue Turquoise ( Throat Chakra) - It neutralises spoken anger, counteracts feelings caused by being judged and encourages expression of thoughts and feelings.
6 Blue Lapis Lazuli ( Third Eye Chakra) - Known for opening the third eye chakra, the center of intuition and inner wisdom. 
7 Purple Amethyst (Crown Chakra) - Bring tranquility to your mind and your crown chakra so you can focus on healing any blockages that are holding you back from experiencing bliss.
And Lava Stone -  It gives us strength and courage, allowing us stability through times of change. It provides guidance and understanding in situations where we may need to "bounce back".
FEATURES
Bring a greater sense of compassion and peace to your life. 
Lava Rock is a beautiful and strong, yet porous natural volcanic stone. It's perfect for Aromatherapy diffusing.
The crystals open up the chakras to unconditional love and positive energy.
It's believed that wearing these natural crystals can provide guidance and understanding in troublesome situations, giving you courage, strength, and stability.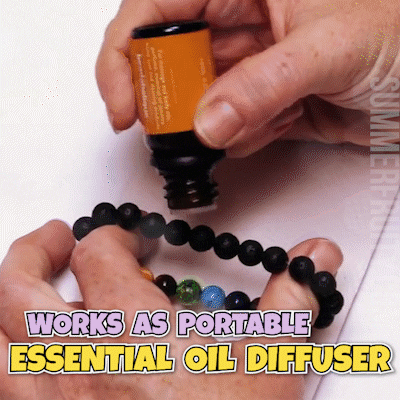 SPECIFICATIONS
Size: 18.5cm
Color: Rainbow
Style: Silver Ring, Gold Ring
PACKAGE INCLUDES
1x Lava Stone Bracelet
At wheelsmagic we strive to make our customers 100% satisfied with the product they've purchased from us. If you are experiencing any shipping or product issues, and you're feeling frustrated, then please send us an email and our team will assist you right away.
Please fill in your address in all details, otherwise, the package we mail to you will be returned to us.
====================>> RETURN POLICY <<====================
1.Not Happy with Your Order
If you are not happy about your purchase, 7 days from the date of that you received the product in like-new condition with no visible wear and tear, you (buyer) will be the one who is responsible for paying for the shipping costs for returning an item if not covered by our warranty against manufacturer defects and exchange is not due to our error.
Please note: Customers will only be charged once at most for shipping costs (this includes returns); No-restocking to be charged to the consumers for the return of the product. Shipping costs are non-refundable.
Damaged Items or Low Quality
If the product is defective or does not work properly, please kindly let us know. For the fastest resolution, please contact us via [email protected]wheelsmagic.com including a photograph demonstrating the poor quality or the damaged area of the item. The most optimal pictures are on a flat surface, with the tag and error clearly displayed. We'll send you replacements as soon as we confirmed the situation, no need to return the defective ones. We will use this information to help you with your order, and eliminate errors in the future.
====================>> CANCELLATION <<=====================
Cancelling Unshipped-out Orders
If you are canceling your order which has not yet to be shipped out, please kindly contact us via [email protected]wheelsmagic.com. For the fastest resolution, please include your order number. Thanks!
Cancelling Shipped-out Order
If you are canceling orders when your parcel has already been shipped out or on its way to a destination, please contact us and then kindly refuse to accept the parcel since we are not able to call it back at that time. we will refund your payment after deducting shipping costs. A refund will be issued as soon as the parcel begins to return.
====================>> Warranty <<========================
This warranty only covers manufacturing defects and does not cover:
Damage caused by accident
Improper care
Normal wear and tear
Break down of colors and materials due to sun exposure
After-market modifications
No returns/exchanges for products with water exposure will be accepted.
====================>> REFUND POLICY <<====================
If you feel the product that you've purchased does not show the requirements that you initially had in mind, then you do have the option to request a refund.
Here are the circumstances in which refunds will be granted:
You Can Get A Full Refund
If the product you've purchased is completely non-functional.
If you did not receive your product within 90 business days after the date that your order has been placed.
Please Note: Refund will go back to your account in 3-5 business days.
SHIPPING COSTS
You will be responsible for paying for your own shipping costs for returning the item. Shipping costs are non-refundable. If you receive a refund, the cost of return shipping will be deducted from your refund.
If you are shipping an item over $100, you should consider using a trackable shipping service or purchasing shipping insurance. Thank you!

DAMAGED ITEM / LOW QUALITY
For the fastest resolution, please include a photograph demonstrating the poor quality or the damaged area of the item. The most optimal pictures are on a flat surface, with the tag and error clearly displayed.


✈️✈️FREE SHIPPING on orders over $69

The product you purchased will be shipped out in 48~72 hours by Air Parcel Register Shipping Service.
Air Parcel Register Shipping Service: It usually take about 7-12 business days to arrive. We will send the tracking number to you after the order was shipped out.
(Business days are Monday-Friday. Holidays, Saturday and Sunday are not included in shipping days).